Want to be part of our Brisbane based work community?
We like to think of our team as a tight knit community - much like your family but at work, made up of our amazing Surgeon Dr Eddie Cheng, Practice Manager and Director, Registered Nurses, Dermal Therapist and Patient Coordinators and Receptionists who are all passionate about making a positive difference in our patients' lives. We are a community of people who support, respect and value each other's talents because we all know we are nothing without our team.
We are always on the lookout for another Superstar to join our amazing team so if you are a dynamic, driven individual with exceptional communication and organisational skills who truly has a passion for delivering exceptional patient care and service, we would love to hear from you!
Why work with us?
Be a part of a boutique Specialist Plastic Surgery practice located within The Wesley Hospital, close to Brisbane CBD.
Be part of our amazing, committed team.
Develop and grow with our regular team training and team breakfasts to keep expanding your knowledge and skills.
Work perks include monthly ADOs (for full time staff), paid onsite parking and attractive remuneration and benefits package (including access to heavily discounted skincare and injectable treatments).
Be part of making a positive difference in our patients' lives.
Get To Know Us!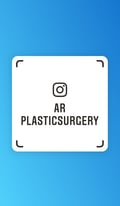 Socialise with us to learn more about our community, our values and take a sneak peak behind the scenes! It's easy just:
Open instagram app and click on the hamburger menu (right upper corner).
Select Nametag from menu
Select Scan a Nametag (very bottom of page)
Now hover your phone camera over the name tag -

Voilà you can now

view and follow our profile on instagram. If you're not on instragram don't worry you can also find us on Facebook.
Express Your Interest Here!