Eyelid surgery (Blepharoplasty)
At AR Plastic Surgery, we offer a very personalised service. Our aesthetic plastic surgeon, Dr Cheng, draws from both reconstructive and cosmetic disciplines to yield the most beautiful, natural results. Results are tailored to your unique body structure, shape and proportions.
Any surgical or invasive procedure carries risks. Before proceeding, you should seek a second opinion from an appropriately qualified health practitioner.
Are you a candidate for surgery?
Are you a candidate for surgery?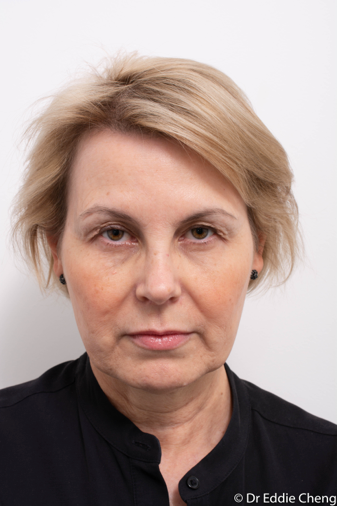 BEFORE
Before
The excess skin on the upper eyelids for this patient was starting to partially impact on her visual fields and she was not happy with how it was affecting her both aesthetically and functionally.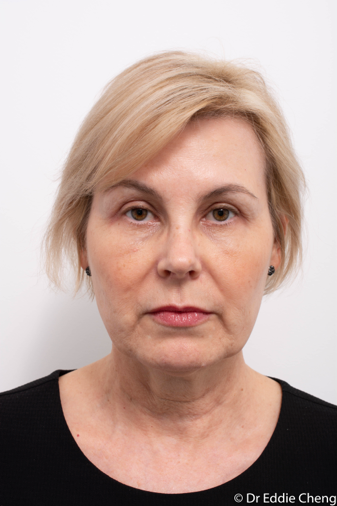 AFTER
After
Two weeks post bilateral upper blepharoplasty. This is an early result and some post operative swelling is still present.