Breast Implant Removal With Breast Lift
At AR Plastic Surgery, we offer a very personalised service. Our aesthetic plastic surgeon, Dr Cheng, draws from both reconstructive and cosmetic disciplines to yield the most beautiful, natural results. Results are tailored to your unique body structure, shape and proportions.
Any surgical or invasive procedure carries risks. Before proceeding, you should seek a second opinion from an appropriately qualified health practitioner.
Are you a candidate for surgery?
Are you a candidate for surgery?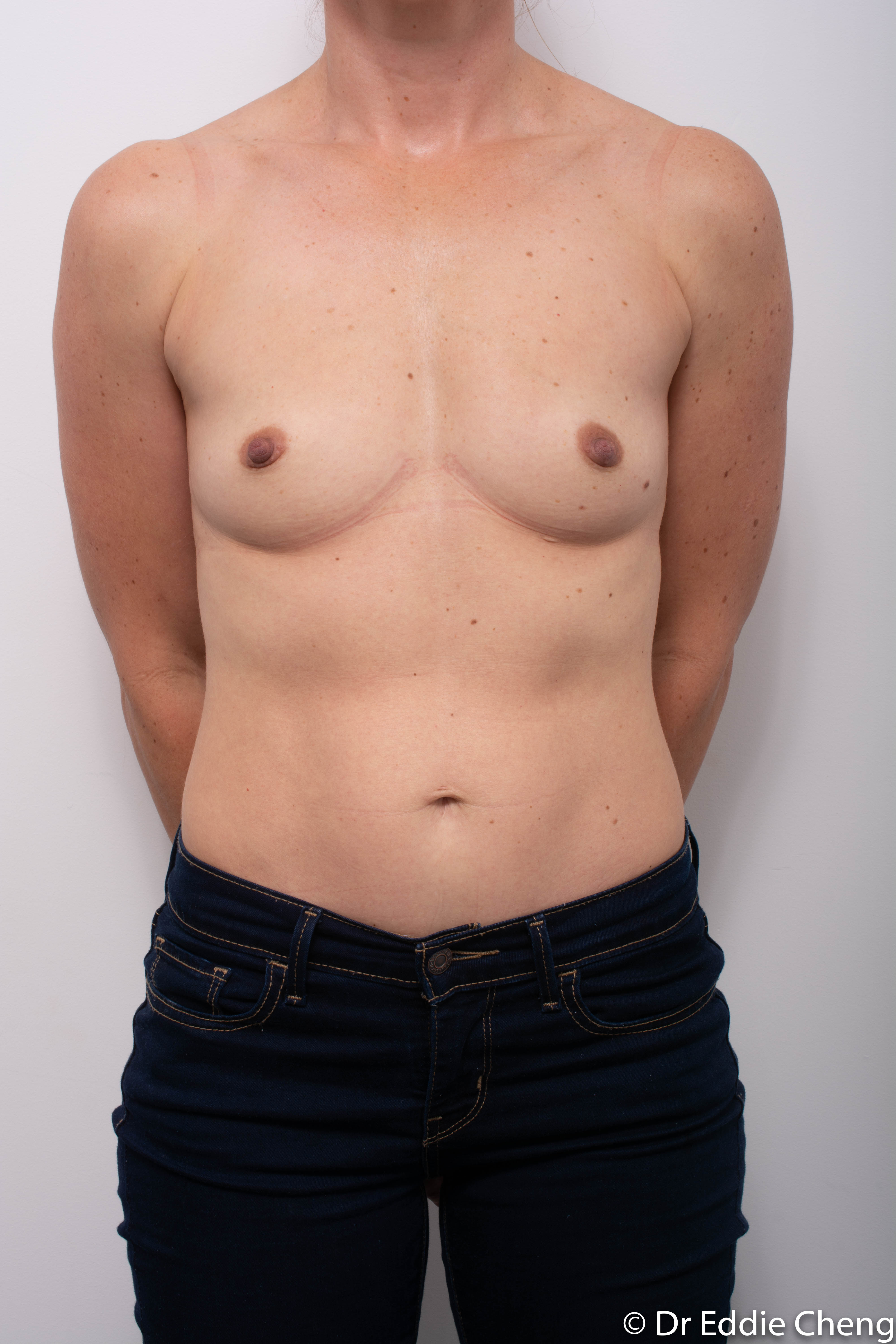 BEFORE
Before
Patient Goal: To boost confidence with a nicer shape and volume after feeling deflated post breastfeeding two children.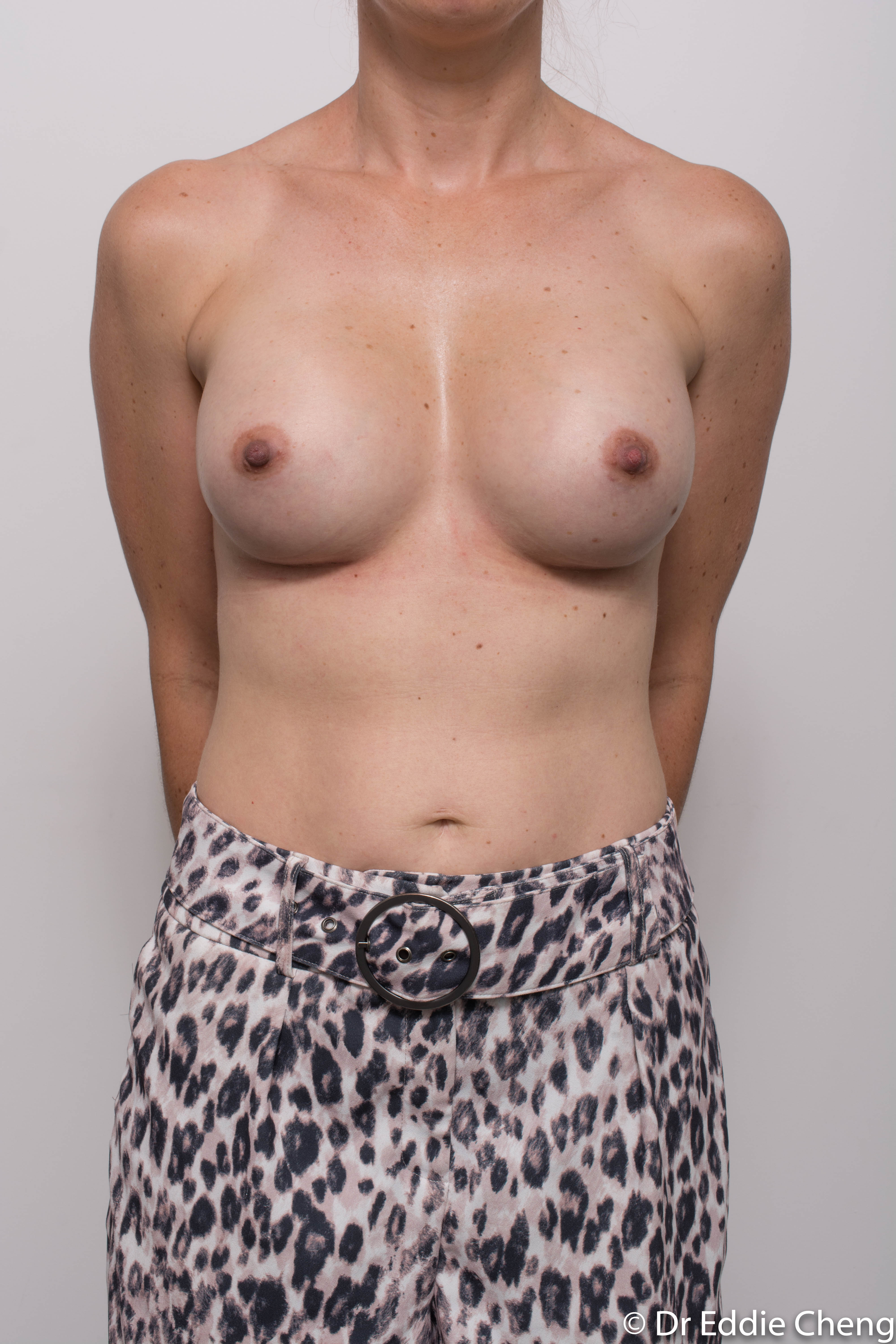 AFTER
After
6 weeks post breast augmentation using a round implant placed under the muscle.